Why you should choose RITRAMA?
14 September 2020
By: Tan Very Irawan
Self-adhesive vinyl plays a huge role in modern promotional graphics requirements. Short term, fast paced graphics will always be in demand and RITRAMA is the perfect match to fit the requirements, especially for the challenging market in Indonesia. Our customers could give you hundreds of reasons as to why they keep choosing RITRAMA, making it the market leader of self-adhesive vinyl for the promotional needs. Here's what we think puts RITRAMA above the competition.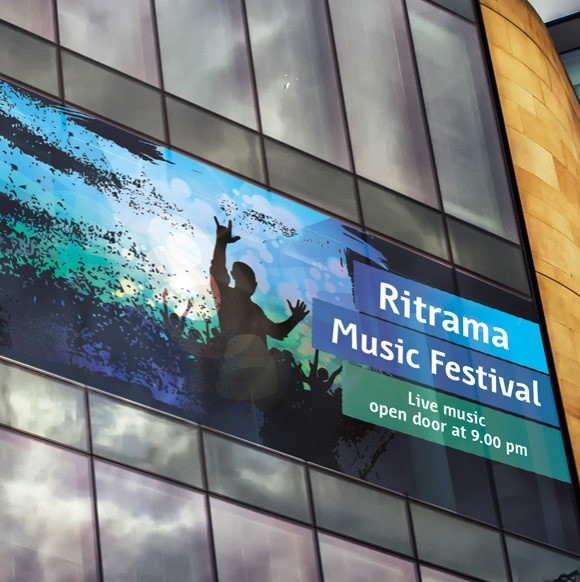 Brand with quality and consistency

Integrated manufacturing facilities and logistics throughout the world

Expert Technical Support with more than 50 years of experience

Complete product range for a wide range of applications

Sustainability to meet the strictest environmental standard
MULTIVISCOMINDO as sole distributor for RITRAMA in Indonesia
With the aim of always providing the best service and having an in-depth understanding of market needs, RITRAMA has made a strong brand positioning in Indonesia market together with MULTIVISCOMINDO, which has been trusted by customers for its professionalism and consistency. And how could that be? Let me show you below.
Large stock inventory – Offering a huge inventory of materials, MULTIVISCOMINDO guarantees availability on over 90% of our product offer. We monitor and analyze trends in demand to ensure we always have enough stock for our customers.
World renowned Brands – MULTIVISCOMINDO represent and distribute world renowned brands, some of which have partnered with for over 10 years. They have a long established relationship with RITRAMA – one of the world's largest manufacturer of self-adhesive material.
Excellent Service Level – Their obsession with customer service together with the dedication to quality and on time delivery has enabled MULTIVISCOMINDO to quickly establish ourselves with a national reputation in the supply of promotional printing material.
Professional Sales Team – MULTIVISCOMINDO provide you with a team of highly qualified professionals to answer any questions you may have. The sales and technical expertise acquired over the years gives them the knowledge needed to provide customers with specialized service.
Complete Products Range – MULTIVISCOMINDO's vast and comprehensive range of promotional material products caters for every graphic industry needs, knowledge & experience of the market is extensive to fulfil all promotional needs, from outdoor to indoor.
Strong Distribution & Logistics – MULTIVISCOMINDO operate from over 8,000 sqm of warehousing and a further channel available through agents and resellers. Nationwide deliveries are being made daily, ensuring prompt delivery times.
New Products – MULTIVISCOMINDO are continually working with principals to bring new and innovative products to the market.
So, rest assured that you can count on us as the best supplier for RITRAMA. Call us for more info, and we will assure you the best impression from start.
Your Reliable Distributor